Get paid before you get paid. → Our interest rates are always in your best interest. → Check the surf, then deposit a check. → Getting your cash shouldn't cost you a dime. → No monthly fees. No worries. → Online is waaay better than in line. → Save on ATM fees. Spend it on malasadas. → No shirt, no pants, no problem. →
Worry about ATM fees no more!
With a Shaka Checking account, your ATM fees are refunded up to $20 a month.
Shaka Checking has its benefits.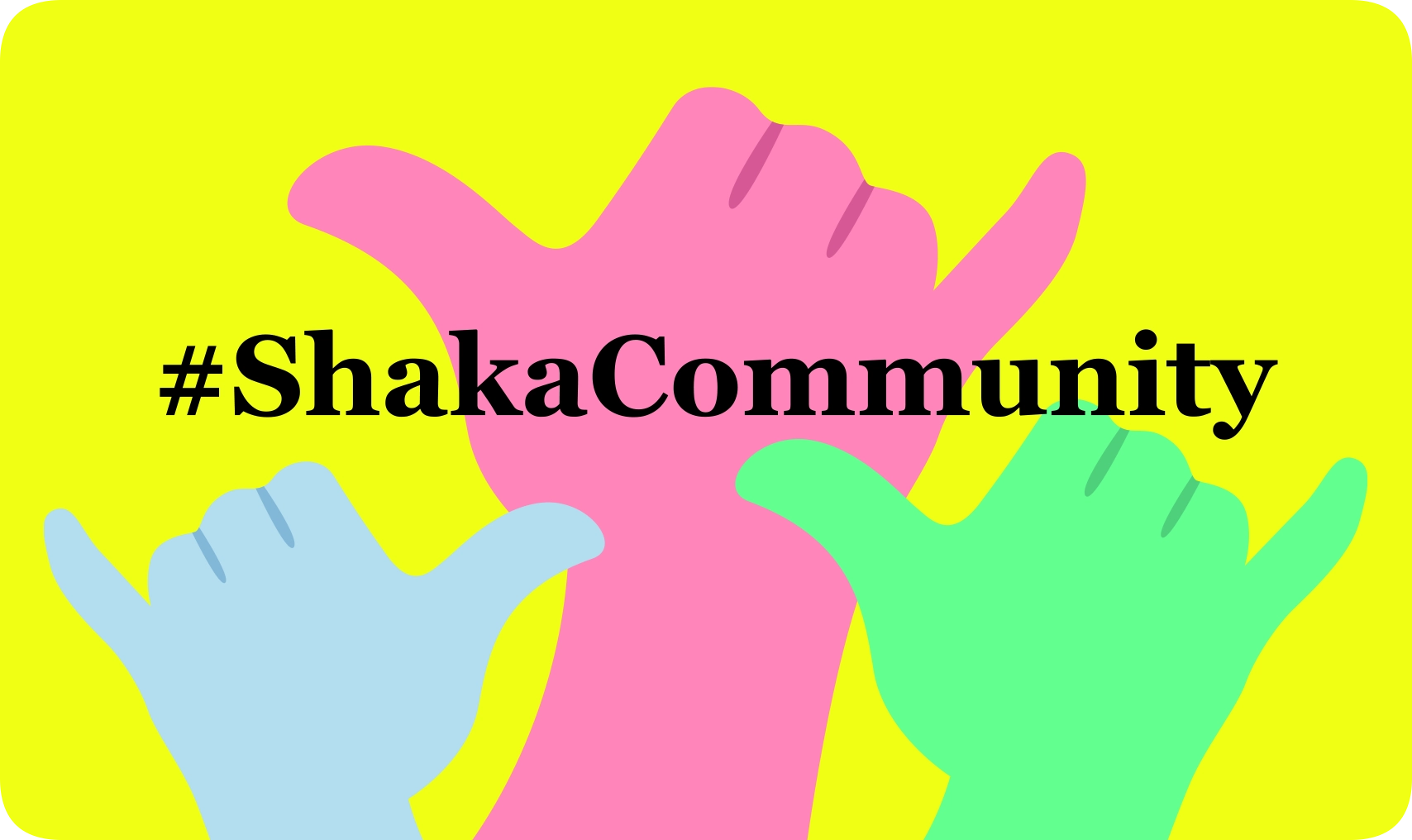 Welcome to the Community!
Getting a Shaka account means you're part of the Shaka Community. As part of the community, you'll get first notice on Shaka sponsored events and more!
CPB
We've got your back.
And CPB has ours.
Shaka has deep roots. We're backed by Central Pacific Bank,
which has been doing business in Hawaii for over 65 years.
1. Annual Percentage Yield (APY) effective June 15, 2022. Interest rates may change at any time after the account is opened. Fees may reduce earnings on accounts.
Balance Tiers
Base Interest Rate
Reward Interest Rate[1]
APY
Min. Balance to Open
Min. Balance[2]

to Earn Interest
Standard Rate
0.03%
-
0.03%
$25
$0
Tier 1 Rate
$0 - $20,000
0.03%
0.97%
1.00%
$25
$0
Tier 2 Rate
$20,000.01 & Over
0.03%
-
1.00% - 0.21%[3]
$25
$20,000.01
[1] Our Shaka account has a special feature that pays a higher interest rate (Reward Interest Rate) and APY on Tier 1 balances if you meet ALL of the following transaction requirements during the calendar month:
15 or more debit card transactions (point of-sale purchases) post to your account during the month totaling $75 or more (ATM transactions do not qualify); and
A qualified direct deposit is credited to your account during the month. A qualified direct deposit is a recurring electronic deposit of paychecks, Social Security benefits, or other regularly scheduled income payments of $25 or more (transfers from one account to another do not qualify).
When you meet all the transaction requirements, depending on your account balance, two different interest rates and APYs could be paid on your account during the month. The tiered interest rates and APYs shown above will be paid only on that portion of your balance that is within the tier range. If your account does not meet all the transaction requirements for the tiered rates, the Standard Rate Tier noted above will apply to your entire balance. The maximum monthly Reward Interest Rate earnings is $17.
[2] This is the daily balance (i.e., the amount of principal in the account each day).
[3] The APYs shown are for representative balances of $20,000.01 and $100,000. The APY decreases for larger balances because more interest is earned at the lower interest rate. Specifically, if you meet all the transaction requirements above during a calendar month, an APY of 1.00% would apply to account balances between $0 and $20,000. For account balances in excess of $20,000:
An APY of 1.00% would apply to the first $20,000 of the total account balance; and


An APY of 0.03% would apply to any portion of the account balance in excess of $20,000 (i.e., is equal to or greater than $20,000.01).
Paycheck Details
II. To receive this feature, your employer or benefit provider must send your payroll by ACH to your Account and include the key phrases "Payroll" or "Direct Deposit" within the transaction description. Transactions without these key phrases in the description, or with unrecognized abbreviations of these phrases, will be processed as normal and will not be given the early paycheck benefit. We do not determine the transaction description.
The date on which you receive access to your direct deposit funds depends on when your employer or benefit provider submits the payment file. We generally make these funds available on the day that the payment file is received, which may be up to 2 days earlier than the scheduled payment date. Customers should check their available balance for paycheck availability.